Distribuware's
Products and Services
We facilitate, recommend and advertise Healthy, Wealthy, and Wise Products and Services on both material and spiritual levels of life. We promote well-being of all life forms.
How Distribuware Works
Distribuware advertises products and services that addresses Health, Wealth and Wisdom for the body, mind and soul.
We achieve this by allowing Advertisers of both profit and non profit organizations to place advertisements which deal with Health, Wealth and Wisdom for body, mind, and soul. You won't find us recommending products and services that are deemed harmful to man, animals and plants.
Along with this advertising service, Distribuware offers a Giving and Receiving Referral Program, where all members/customers/sales personnel/employees etc of participating organizations can become a referrer. For this referral service, we refund the referring advertisers and their distributors, 67% commissions on the one-time fee they each donated to Distribuware on signup. Each time members successfully refer a new Advertiser company or Distributor of either a profit or non profit venture, and those then sign up and donate to Distribuware their choice of Subscriptions fee, the referrer members of their respective organizations receive their commissions. Members are also allowed to write articles about their products and services, describing the benefits derived from the usages of their products and services. They can do this on their Advertisement Payment Pages or on our Resources Pages and other social sites belonging to Distribuware.
Advertising Campaign Philosophy of Distribuware.
Distribuware offers organizations or anyone who sells Healthy, Wealthy, and Wise products that should be beneficial to man, animals and plants to become a philanthropic Advertiser or Distributor for worthy causes.
Member organizations advertise their good products and services on their Advertisement Payment Pages on Distribuware, linked to their own business sites. Organizations select a level subscription package suitable to them and they can place their Ads beginning from 8 to 24 rotating without further costs to them.
Organizations naturally have their supporters in the form of customers, friends, family and employees/members, sign up into Distribuware using their own Advertisement Payment Pages, so that the new members can then become either Advertisers or Distributors of their own Advertisement Payment Pages. All members can then distribute their own Advertisement Payment Pages ad infinitum.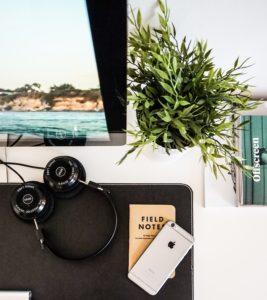 A Real Crowd Funding Referral System for Organizations and People
Give to Receive and Receive to Give- the only requirement in Distribuware reaps full success in all spheres of life.
Click on image to visit all members Advertisement Payment Pages
Customers or supporters of Philanthropic Advertisers receive special discounts and other gifts from them.
Customers are the best referrers of goods and services they buy and use. Customers will get the best deals from Distribuware's Philanthropic Advertisers. Customers should then pass that information on to their friends and family, and others as they meet them. The Advertisers' responsibilities are in giving the best discounts and other benefits to their customers. Members of Distribuware should give the best discounts, gifts and other benefits to their customers once they become a member of Distribuware. Both the Philanthropic Advertisers and their customers, employees, friends etc must become members of Distribuware for our system to work properly and offer all our products and services including our give and receive referral program.
How can a profit business or non profit venture become a member of Distribuware
Simply by the philanthropic Advertiser as well as their Distributors signing up on Distribuware's Advertisement Payment Pages in the first instance. You can begin by going to the signup area below. Select a level contribution you are comfortable with and signup. It's easy. Just follow kindly all the requests Distribuware requires and you are on your way to doing business while becoming the best philanthropist, helping to educate humanity in raising awareness in self confidence and understanding the universal laws of success.
A Unique Advertising Concept
​It is one of a kind. Follow us to become either a participating Advertiser or Distributor.
Advertisers' /Philanthropists' Commitment
Our Advertisers should be dedicated in giving the best deals to Distribuware members. They should offer the best discounts, lay-away or credit plans to members of Distribuware only.
Get Paid to Advertise.
Distribuware facilitates its member Advertisers and Distributors to donate once per subscription level. As members refer their Advertisement Payment Pages successfully, they are refunded commissions 67% of the subscription level fee they paid. They get paid to advertise and refer their own products and services in Distribuware. Referral earnings to Advertisers and Distributors are paid monthly.
Become a full time Distributor
You can represent several Advertisers/Philanthropists and earn referral fees once you do the work of simply referring your Advertisement Payment Pages successfully. You can make thousands of dollars like a life insurance agent. You can make it a career and full time job.
Referral Advertising
A unique referral campaign pays Advertisers/Philanthropist and Distributors to advertise their products and services.
Become an Advertiser​​/Philanthropist
You can earn both sales of your goods and services, and receive referral fees from referring your additional Advertisement Payment Page/s which becomes part of your other websites. It's an additional asset which you can sell apart from your goods and services.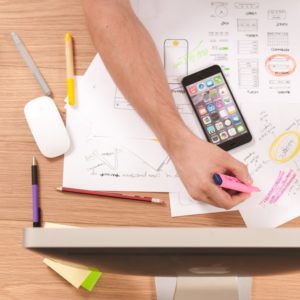 A Membership that's attainable
There are so many ways to advertise a company today. We're dedicated to using the options that are right for your business or non profit organization. Your entity partner with us to make sure customers, employees, even your vendors, their customers, employees, friends and almost anyone have the chance to find you and see what you have to offer and sell at the best discounts and credit facilities. Because we bring everyone on an equal playing field and under one roof, where all our members can view and purchase from each other and have an equal chance of referring others the concept of Distribuware Advertising and selling the goods and services of member Advertisers.
The Business Concept of Advertisers/Philanthropists and their Customers
Commercial Advertisers/Philanthropists and their supporting Distributors, who are usually made up of employees, customers, selling agents, friends and family, can refer their own advertisements placed on an Advertisement Payment Page of an Advertiser. When you sign up in Distribuware, you choose one such page, whether it is an Advertiser/Philanthropist or a Distributor of your choice. You can become an Advertiser/Philanthropist once you have something which you own or you are authorized to advertise. You can become a Distributor of an Advertiser or Philanthropist if you don't have any thing to advertise or sell. Each page contains a subscription number, the one you received when you signed up, and when someone signs up using your subscription numbered Advertisement Payment Page, you will get paid for that referral once the referee actually signs up and donate the relevant fee to Distribuware.
Five Subscriptions Level Packages in various currencies.
Bronze Package for 150.00 in the currency of your choice allows 8 changeable Advertisements per page.
​Silver Package for 450.00 in the currency of your choice allows 12 changeable Advertisements per page.
​Gold Package for 750.00 in the currency of your choice allows 16 changeable Advertisements per page.
​Platinum Package for 1200.00 in the currency of your choice allows 20 changeable Advertisements per page.
​Diamond Package for 1800.00 in the currency of your choice allows 24 changeable Advertisements per page.

Services of Distribuware and its Members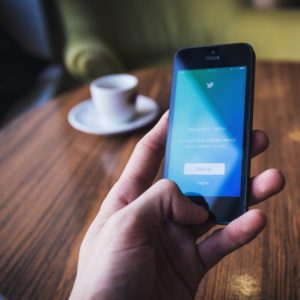 Social Media
Social media is an excellent place to advertise your Advertisement Payment Pages.
Distribuware advertises its members Catalogs of Ads and their Advertisement Payment Pages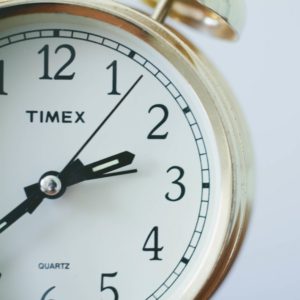 Management of Your Account
You must spend time with your Distribuware Account everyday in promoting your Advertisement Payment Pages. The old saying holds true "Time is Money".
Distribuware improves its members experience and train members to become Admins in various areas to answer members' problems if they have any.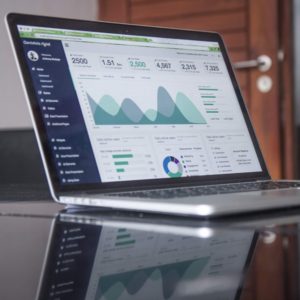 Online Advertising
There are blogs, paid ads, and a number of other ways to get your Advertisement Payment Pages out to the masses. But best of all is Word of Mouth. You work and you will be paid handsomely
Distribuware will add facilities where members can interact with each other socially and economically. We will constantly add software programs to accomplish these task to make it easier for members to become successful on Distribuware.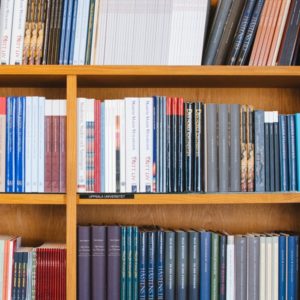 Offline Advertising
Not everyone uses the internet. We have created a plan that also reaches customers offline. Distributors of Advertisers will knock on doors, or see people on the city streets wherever they are, and hand them their call cards and even help to get them online by advising them through cell phones. People don't have to buy computers. Just upgrade their cell phones to the latest versions and pay for a data plan. That's the job of the Sellers/Distributors. They are like insurance salesmen/women.
Distribuware's job is to pay Advertisers and Distributors for their joyful work and dedication.
Crowd Funding In Its True Meaning for Philanthropists
Social Clubs, Charity Clubs, Spiritual/Religious Organizations, Non Profit Organizations, Membership Associations, Fund Raising Ventures for Special Charity Purposes can crowd fund utilizing the power of Distribuware.
Non Profit organizations world wide can crowd fund their Associations and their members can raise funds for themselves as well through the use of Distribuware. The organizations can become members of Distribuware and their personal members can also become members of Distribuware and help to advertise their organizations' services or giveaways. They can operate exactly like a profit company Advertiser.
You can signup by making a choice of a Subscription packages. You pay only once per subscription. Payments can be made to our chosen online system TransferWise to Distribuware's Bank Account. You may require a prepaid debit card or credit card to pay or collect your referral funds or have you own bank account funded by our chosen payout online processor. You will be directed throughout the signup process. Select one of the Level Buttons above.
To signup click on any of the buttons above. It will take you to the chosen level Advertisement Payment Page of Distribuware. There you can read more on what is Distribuware Advertising and how it functions. If you decide to come in as an Advertiser or Distributor, you can click on the "Pay Distribuware Account" button. A form will come up asking you to signup as a new member. Click on Signup Bellow and this will take you to the Distribuware Signup Page. There you can fill out the form and click "Save Changes". Remember to give real National ID , Company ID if you have a company and a real address as you will have to upload PDF copied files to prove your entry. This is very important, because this same information will be requested by our payout processor in order to receive referral funds. This information cannot be changed by you, so it must be truthful. It is a very serious program that will refund referral fees earned by your own efforts in referring your Advertisement Payment Page with your own Ads and information of the products and services you offer. The Ads Page is yours and become one of your real estate assets to earn income. You can begin to refer and tell others of your products and services simply by giving or sending a URL of your Advertisement Payment Pages. Those persons or companies you refer may decide to come into the program using your Ads page. As the new member pays Distribuware, you are rewarded 66.67% of the donation investment you paid. After you signup, the program will direct you to carryout all the necessary stages to become an esteemed member of Distribuware as an Advertiser or Distributor. You can post your Ads once you are an Advertiser and change them around at any time without extra cost. Thank you kindly for considering Distribuware Referral Advertising. You have up to 28 days to pay up your one-time subscription.
It's a worldwide advertising campaign.
It's a smooth running advertising program that pays you to refer and advertise.
Signup and try it out up to 28 days free. You must upload required KYC documents within 28 days else your referral fees earned within this period will not be honored.
It's one of a kind. It's for anyone who wishes to sell online or offline Healthy, Wealthy and Wise products and services. That's practically anyone with an Internet connection or not. Products and services must be useful to man, animals and plants best interest.

TransferWise
This payout provider is our choice for the payment of donations to us and the refund commissions of referral fees to successful referrers. You must sign up with them for free, in order to financially transact with us. Payments to Distribuware can be done in many currencies as we add them gradually. For now the three main currencies are USD, GBP and EURO. You can fund your account with TransferWise with credit or debit cards and with bank wire transfers. Your payments to Distribuware are done freely by transferring the donation fee directly from your account to our account in TransferWise. There is no charge for this. Similarly, when you refer successfully, Distribuware will transfer to your account from our account to your account with TransferWise. That's it. You can withdraw your funds at any time from your TransferWise account straight to your own bank account or you can bank wire transfer it to your bank account. All this can be done within TransferWise. It is the best payment system on the web and better and cheaper than the rest . This will be explained by TransferWise when you sign up with them. It's free. Click on the image to sign up.
Company Terms and Agreements
Distribuware Network Systems